Alerts and visual mapping of nurse calls with GETS
The needs of hospitals, clinics and nursing homes are getting ever more demanding and require secure solutions to ensure the well-being of patients and visitors. The AMX integration for GETS nurse call systems presents new possibilities in the nurse call system sector.
Gets Wireless - Funk
Mobile Call Trigger (R/5006)
Medaillon: As a bracelet or pendant around the neck
Antibacterial and waterproof housing
Can be used as travel- or patient protection
IP 67, NFC, Clip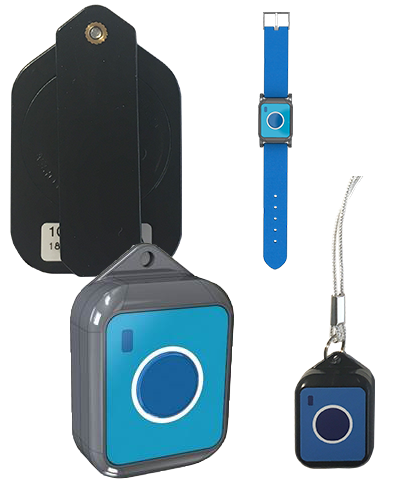 Nurse call receiver: Smartpager (102547)
View current calls
Call details (location and call type)
Accepting the message
Rejecting the message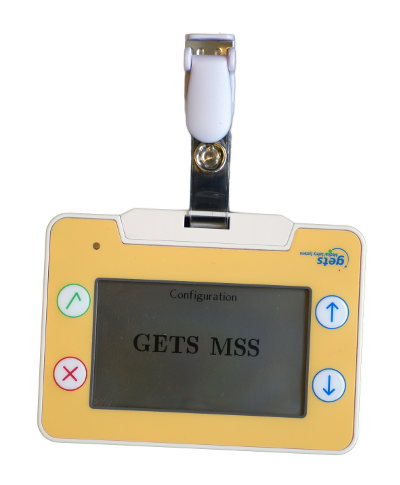 Wall Call Trigger (R/5101)
Antibacterial front panels
Flat housing base, no wall installation
Battery monitoring
Clear identification of call triggers
Simple and fast configuration or reconfiguration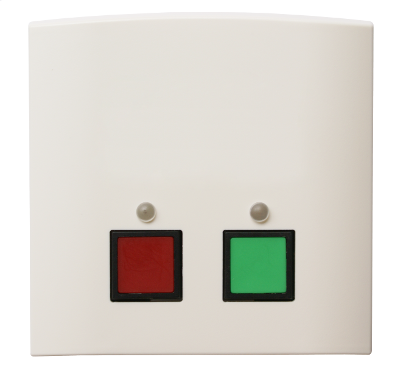 Fixed call release (R/5103) - Tear-off function
Antibacterial front panels
Flat housing base, no wall installation
Battery monitoring
Clear identification of call triggers
Simple and fast configuration or reconfiguration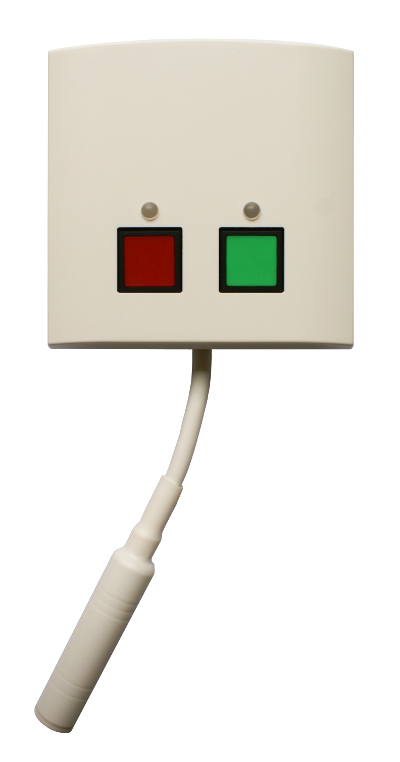 Fixed call trigger (R/5107) - Pull button
Antibacterial front panels
Flat housing base, no wall installation
Battery monitoring
Clear identification of call triggers
Simple and fast configuration or reconfiguration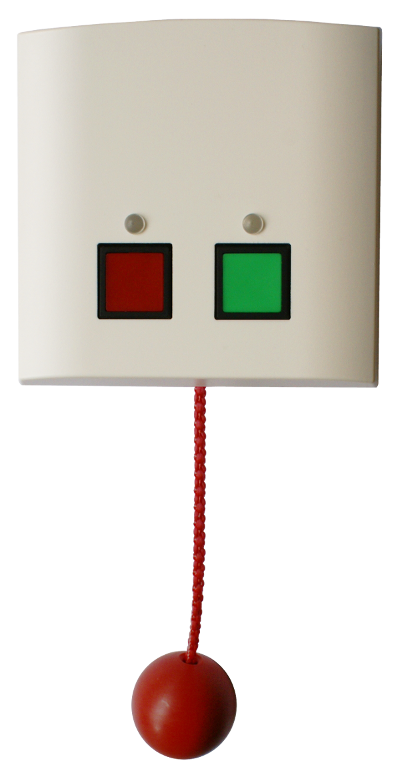 GETS Floor mat (102777)
Placed in front of the nursing bed, the mat immediately sounds the alarm if the person in need of care leaves the bed and places his foot on the floor mat.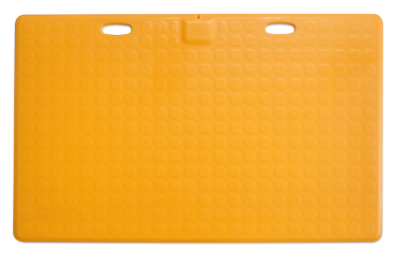 Light call Hublot (103047)
The lamp is located in the hallway above the room door and allows staff to see if a call is being sent from the room. The 3 illuminated fields allow the different call types to be distinguished by means of individually adjustable colour codes.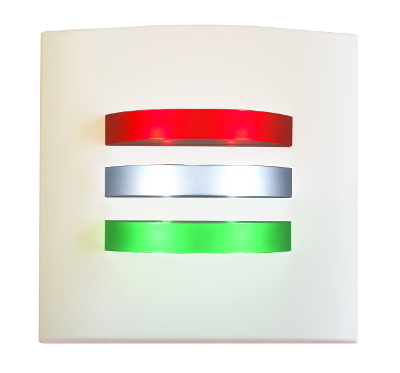 Repeater (R/5201.2 and R/5202.2)
The repeaters are the traffic hubs of Gets wireless solution.
The calls of the call triggers are transmitted from repeater to repeater up to the radio HUB.
The repeaters do not require any configuration. To monitor whether they function correctly, only identification in the wireless hub is required
Power supply: 24V or 230V for more flexibility. In the second case, a battery is also integrated for even greater safety.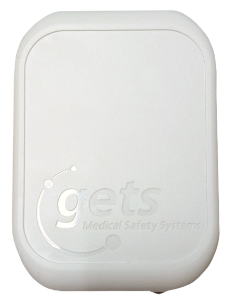 Position beacon (R/5501)
Positioning
The call beacons can also be used to determine the last known position of a mobile call trigger, which allows the caller to be located more quickly
access blockade
Receivers R/5406 or R/5407 can be added to close a contact as soon as a mobile call trigger enters the coverage area of an item transmitter
This contact can then be used as a command to close a door or block an elevator.
Power supply: 230V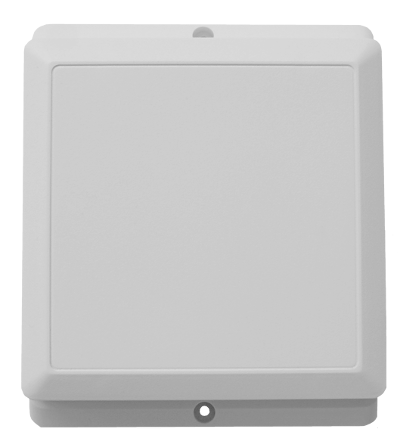 Funk Hub 868MHz (R/5301)
The radio HUB is the interface between the wireless solution and MediCarePlus.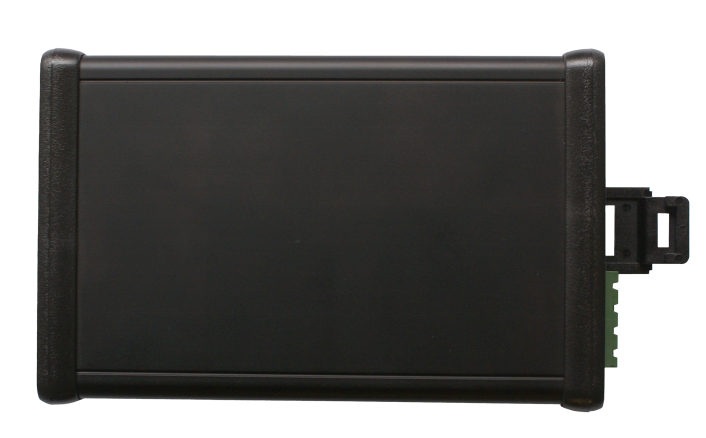 AMX visualisation for nurse calls with GETS wireless
As one of the leading Alarm Management Systems, our AMX Solution is also being successfully implemented in the area of nurse call systems. Many hospitals, clinics and care homes that are already using the GETS nurse call system are now switching to the new GETS Wireless Solution and securing nurse calls by means of radio. The biggest advantages to this are the clear reduction in cost and the elimination of complicated cabling. In the context of GETS nurse calls, alerts can now also be mobile: nurse calls can be set off and localised via a button worn on the arm of the patient or visitor. This enables nurses or carers to assign the triggered alert to a particular person, and to locate that person. In this environment, when the GETS nurse call system is triggered, ATT is able to show the person with their name and location for visualisation in the main office or nurse's rooms. Employees are informed very quickly who triggered the alert and where they are currently located (localisation up to 50 cm exactly).
Alerts with GETS nurse call systems and GETS wireless
The integration of the interface between the AMX alarm server and the GETS nurse call system provides numerous opportunities to secure and improve safety and patient care. With the help of the AMX Alarm Management System, a call within the nurse call system can be processed as needed on different media such as monitors (visual overview of the location on a floor-plan), DECT terminal devices, in a mobile application (Android, iOS, Windows Mobile), or as text or speech, to the point of setting up an automatic crisis conference call.
Localisation of patients, beds and expensive hospital devices with the help of PSA paging systems and localisation of medical devices in the hospital environment
As demand in the area of localisation of people grows, we are also meeting the need to locate patient beds or medical devices within the hospital environment. ATT is of great value for hospitals and clinics for the locating of medical devices. With the help of our "tags", we can always determine where a patient bed or a medical device stands or has been positioned. This information is imparted visually on terminal devices according to your wishes, for example on monitors, big screens, tablets or even on smart-phones. With the help of our "tagging", employees always know where to find the patient and where the whole inventory is placed on the premises. The results of this solution are that time is saved and nurses are able to react more quickly to situations. The locations of individual people or devices can be determined at a glance, meaning that reactions are faster as valuable time is not wasted searching. Even patients that require to be supervised or are only permitted to enter certain spaces can be monitored or located at any time with the help of our AMX Health Care Solution. As soon as a person or a device leaves their designated area, a notification or alert can be triggered.